What Reading a Book a Week Taught Me About Financial Planning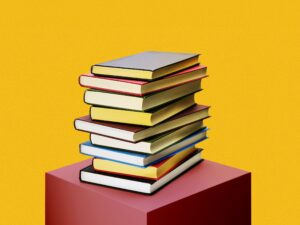 January 2022
Last year I decided to read a book a week, which is a pretty audacious commitment for someone who doesn't like to read. An oft-cited habit of the likes of Warren Buffet and Bill Gates, I was out to prove that reading a book a week wasn't possible for plebeians like myself. Turns out, even I can do it, and with little complaint. Who knew?!
I learned a lot about my preconceived notions about reading, but this is a blog about financial planning, so I'll tie the two together.
• Working in small increments makes a task less daunting. I'm regularly breaking down financial planning tasks for clients into baby steps that they can steadily complete. This is how the majority of progress is made. Staring at a gargantuan project (a 700-page book) is too intimidating. If you tackle tasks in 10- to 15-minute increments, the gargantuan is done before you know it.
• Don't undervalue the power of the small. A corollary to the above lesson, people ask me all the time what's the best strategy for saving for retirement, and I almost always respond with "early and often." Even if you can only save $20 this month, save it. Consistent savings over time wins.
• Working on multiple fronts has value. I was never willing to have multiple books going at the same time. Unknowingly, this kept my comprehension and creativity low. This is true in financial planning, too. My clients who are, for example, working on their estate planning and their investments or are working on increasing their income and purchasing long-term care insurance see opportunities where they didn't before, creating synthesis, vision, values clarification, and greater success where it wasn't happening.
• Variety is good. A corollary to the previous lesson, being open to different investment types or ways to save on taxes or purchase real estate or any number of financial planning opportunities expands one's sense of possibility, which increases one's chances of overall satisfaction.
• There really is enough time. You have enough time to get a financial planning task done. You really do. I know you don't want to hear this, and I know financial planning tasks are not your favorite, but "I don't have time" is not a legit excuse. Reducing your phone use alone will generate 15 minutes this week to do something small and keep you moving forward, which will be rewarding in and of itself.
• Donations are life expanding. I fell back in love with the San Francisco Public Library and all those "little libraries" at people's homes. Giving back warms the heart and reaffirms one's faith and goodness in humanity. It's also a great reminder that abundance, wealth, and richness come in many forms.
No, I don't plan to keep up the pace of reading a book a week because I have other goals to prioritize, but I am now one of those people who is reading some book. Suggestions for my next read are still welcome. And, if you want to talk about your preconceived notions about how your financial planning just can't be done, please reach out.
Lanning Financial Inc. is a registered investment adviser. Information presented is for educational purposes only and does not intend to make an offer or solicitation for the sale or purchase of any specific securities, investments, or investment strategies. Investments involve risk and unless otherwise stated, are not guaranteed. Be sure to first consult with a qualified financial adviser and/or tax professional before implementing any strategy discussed herein. Past performance is not indicative of future performance.