September 2020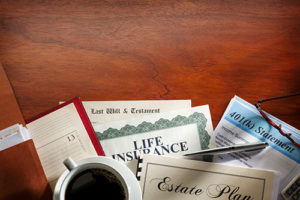 I regularly encourage everyone to get his/her/their estate planning done.  It's a great act of love for your family and loved ones, and the cost in time and money is relatively minimal and so worth it.I know getting this done can seem overwhelming or too complicated.  A good lawyer will walk you through it and drive the process, keeping you on track to complete it.
These are my most commonly asked questions that slow people down:
Do I need a trust AND a will?
A lawyer will advise you on this, but the misunderstanding comes from not knowing that a will has a very short, useful life — typically from the date of death until probate is done.  This is typically about a year.  On the other hand, a revocable trust benefits you from the time you become incapacitated or die until the final item of the trust property is distributed to the last beneficiary, which could be a century later.  For most of my clients, who usually own real estate and whose estates exceed $500,000, they benefit considerably by having a revocable living trust.
Then why have a will at all?
In most cases, you want it because a will ensures that you make decisions about your beneficiaries, rather than the state; establishes where you live and what law applies; names guardians for minor children and brings into the trust smaller assets that typically aren't in the trust (your car, smaller balance checking and savings accounts, etc.).
Am I stuck with my decisions?
So long as you are alive and remain of sound mind, you can destroy and/or change your estate planning decisions.  You are not locking yourself for life into decisions made in your younger years.
If you have any estate planning questions or need a referral to an estate planning attorney, please reach out.