Financial Planning Excels with Complementary Services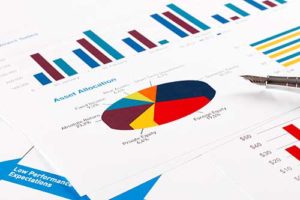 November 2021
Financial planning encompasses a long list of analyses and tasks.  The reality is that my firm alone can't possibly do financial planning, implement all the suggestions, and do it all well.  Rather, I rely heavily on other experts to support my clients' needs.
The CFP Board notes that financial planning encompasses a vast array of components: "develop goals, manage assets and liabilities, manage cash flow, identify and manage risks, identify and manage the financial effect of health considerations, provide for educational needs, achieve financial security, preserve or increase wealth, identify tax considerations, prepare for retirement, pursue philanthropic interests, and address estate and legacy matters."  It's a big list.  Then there are seven steps to making it all happen from identifying clients' circumstances, to suggesting and implementing changes to monitoring the outcome.  It's a big job.
When it comes to making suggested changes happen successfully, these professionals are enlisted to make my clients' financial plans work:
Estate planner.  To help clients plan for death and incapacity.
Tax preparer/tax planner.  To help clients be strategic about paying taxes.
Insurance expert.  To help clients plan for the bad and the worse.
Real estate expert.  To help clients identify and negotiate good deals.
Medicare/Social Security expert.  To help clients make decisions and save money.
Money manager.  To help clients invest and align their money with their goals.
Financial counselor.  To help clients create a spending plan and stick to it.
Financial guide.  To help clients articulate their "money story" to make better decisions.
And this list goes on.  I'd rather have my clients have an expert in these fields than rely on me as a Jessie-of-all-Trades.   (And, no, I don't like the nickname Jessie. No one calls me that.  But I needed an androgynous name in our gender-aware world, and it worked!)
If you are in need of additional support around your finances – financial planning or otherwise – please reach out!
Lanning Financial Inc. is a registered investment adviser. Information presented is for educational purposes only and does not intend to make an offer or solicitation for the sale or purchase of any specific securities, investments, or investment strategies. Investments involve risk and unless otherwise stated, are not guaranteed. Be sure to first consult with a qualified financial adviser and/or tax professional before implementing any strategy discussed herein. Past performance is not indicative of future performance.